Thank you for your continued interest in the Magic Ladder™. You can proceed directly to using the Magic Ladder™ by clicking here. If you are interested in learning more about the Magic Ladder™, continue on.
The Magic Ladder™ is a technology-based methodology that simplifies and streamlines the process of learning to read. Using computational linguistic and orthographic technologies, the Magic LadderTM enables students and teachers to interactively 'play' with letters, sounds, and words in intuitive ways that simplify and expedite the process of learning how they work together.
Rather than requiring students to memorize arbitrary rules for interpreting the code (orthography), the Magic LadderTM overcomes the decoding confusion problems that plague common phonics methods by using a new interactive layer of orthography that functions like 'training wheels' for learning the relationships between letters and sounds. This new orthographic layer (called Pcues for 'pronunciation cues') systematically varies the appearance of the letters so that they visually-intuitively cue beginning and struggling readers to the sounds those letters represent. Like with 'training wheels', once the student is reading proficiently, the cues are gradually removed.
Pcues technology also provides the Magic LadderTM with the ability to rapidly manipulate an infinite volume of words according to their sound patterns (in addition to their spelling patterns). This new layer of letter-sound-pattern processing enables the components of the Magic LadderTM to finely focus the process of learning the relationships between letters and sounds and the process of learning to decode words in ways never before possible.
The Components:
You probably arrived on this page after experiencing one of the above demo modules. The demos illustrate how the Magic Ladder™ can be applied to different stages along the learning-to-read continuum. From here on, though, it's important to think of the Pcues App™, WordScope™ and LetterScope™ as components of the same Magic Ladder™ system.
Vocab Assessor

LetterScope

™

Pcues App

™

WordScope

™

PreK-Adult - Collects oral and sight vocabularies used to adapt other components to individuals and classes.

(Click Menu button above for demo)

PreK-3 - Teaches pre- and early reading skills. Focus: phonemic awareness, letter-sounds and phonics.

(Click Menu button above for demo)

K-Adult - Provides on-demand help ('safety-net') for decoding unfamiliar words in any HTML content.

(Click any text on this page to see it work)

PreK-Adult - Individual
and class instruction, independent learning. Focus: decoding, word recognition.

(Click Menu button above for demo)
Note: there are many additional components including: school and teacher management and analytic tools, reading assessment systems, phonical-lexical analysis and list making tools, assignment creation, ELL/ESL translation, and much more. These additional components are used in an additional, near-future, configuration of the Magic Ladder called "The Reading Coach Tool Belt."
Results: Students using earlier and far less powerful components of the Magic Ladder participated in two Jefferson County Public Schools' studies. The studies were conducted by Bellarmine University Literacy professor and researcher, Dr. David Paige. The students using the Magic Ladder components achieved 'large' to 'very large' gains compared with data-matched randomly selected control group students.
"The Magic Ladder will revolutionize reading instruction in the United States – period."
- Dr. David Paige, Literacy Education Professor, Bellarmine University
Current Focus: The Literacy Safety Net and the Literacy Launch Ramp
As described in the demonstrations, these two 'sub-set configurations' of the Magic LadderTM are the application areas we are currently focusing on. The 'Safety Net' is intended for 4th grade through adult students and is designed to help them learn their way through written materials otherwise beyond their reading level and do so through interactions that exercise and improve the building-block processes of efficient word recognition. The 'Launch Ramp' is intended for PreK thru 3rd grade classroom use (though it can be used independently) and is designed to provide students a coherent, multi-sensory, and playful way to learn the complex relationships between letters and sounds that prepares them to be successful with later reading instruction.
Costs:
We are committed to providing the basic components of the Magic LadderTM, including the Pcues AppTM, WordScopeTM, and LetterScopeTM, for free to public schools, non-profit organizations, and families. Keeping this commitment will depend largely on donations and grants from individuals and organizations. Learning Stewards will also charge modest subscription fees for additional institutional components and licensing fees from for-profit publishers, ed tech companies, and private schools and tutors that use the tools, or incorporate the underlying technology in their products.

Tech Requirements and Notes:

1 - Gmail/Google Account: Currently the Magic Ladder™ requires a Gmail or Google account email address. It will soon be accessible via Facebook and other popular login systems.

2 - Chrome: Currently the Pcues App component of the Magic Ladder™ runs only in Google Chrome on Windows and Mac, desktop and mobile computers. All other components work on alI devices that run the latest version of Chrome, including IOS and Android tablets and phones.The Pcues App will soon be available for use on all Android devices (4.4/KitKat and above) and will be available for all IOS devices in the fall (2017).
3 - Internet Access: The Magic Ladder, as a system, requires continuous reliable access to the internet in order to function.
Click the button to begin using the Magic Ladder™




If after reading what we have shared you are not interested in accessing the Magic Ladder, but are interested in sharing your thoughts or feedback, please click the feedback button. Thank you!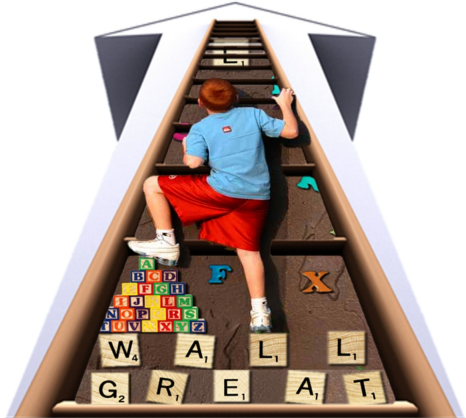 Please don't let the trademarks put you off. Learning Stewards is a non-profit. The funding for the Magic Ladder has come, 100% from donations and grants, not investments. Trademarks and patents have been applied for to keep the IP behind the Magic Ladder™ from being copied and used without Learning Stewards' permission. If the flow of donations and grants becomes insufficient to sustain the work and it becomes necessary to partner with for-profit companies, the patents and trademarks will help Learning Stewards retain the rights to provide key elements of the Magic Ladder™ to the people who need it the most, whether they can afford it or not.
Help make the Magic Ladder™ freely available to students and teachers.
Background Resources:
The design of the Magic Ladder is based on decades of research into 'learning' and 'reading' and extensive interviews with over one hundred leading scientists and scholars.